Dao Press is a brand of 12 LLC and specializes in the publication of fiction, philosophy, poetry, material about the environment, and earth awareness.
We currently have one book published. The Coiled Needle series is a collection of stories centering around a character named Roland Pearce. Roland has a knack for finding himself in situations which most people would find odd, or downright unimaginable. In his own words: "he operates in the world of the seen and unseen."
As far as we are aware of, this is the first book of fiction written from the perspective and first hand account of someone who actually practices acupuncture and Chinese medicine. There is a lot of fact in this work of fiction, and it is written for those who have an enquiring mind.
Yin Water is the origin story of The Coiled Needle, the next in the series is already started and will be forthcoming in a few years. That volume is called Yin Wood.
The Coiled Needle is not a book of fantasy or dark horror, but portrays the world of spirit as it truly exists. The world of spirit has laws and rules, just as our world has laws and rules in the form of physics and other science. Fear and love are real in the spirit world, but it rarely happens as it is protrayed in the movie theater. In many ways, when one watches a horror movie in the movie theater, we are watching the sick mind of mankind. Meaning, that the world of spirit does not need to invent ways to haunt us, but the mind of mankind almost always sees itself as the most important thing in it's sphere, therefore mankind focuses on how it can iteract with spirit, instead of listening to how spirit wishes to interact with mankind.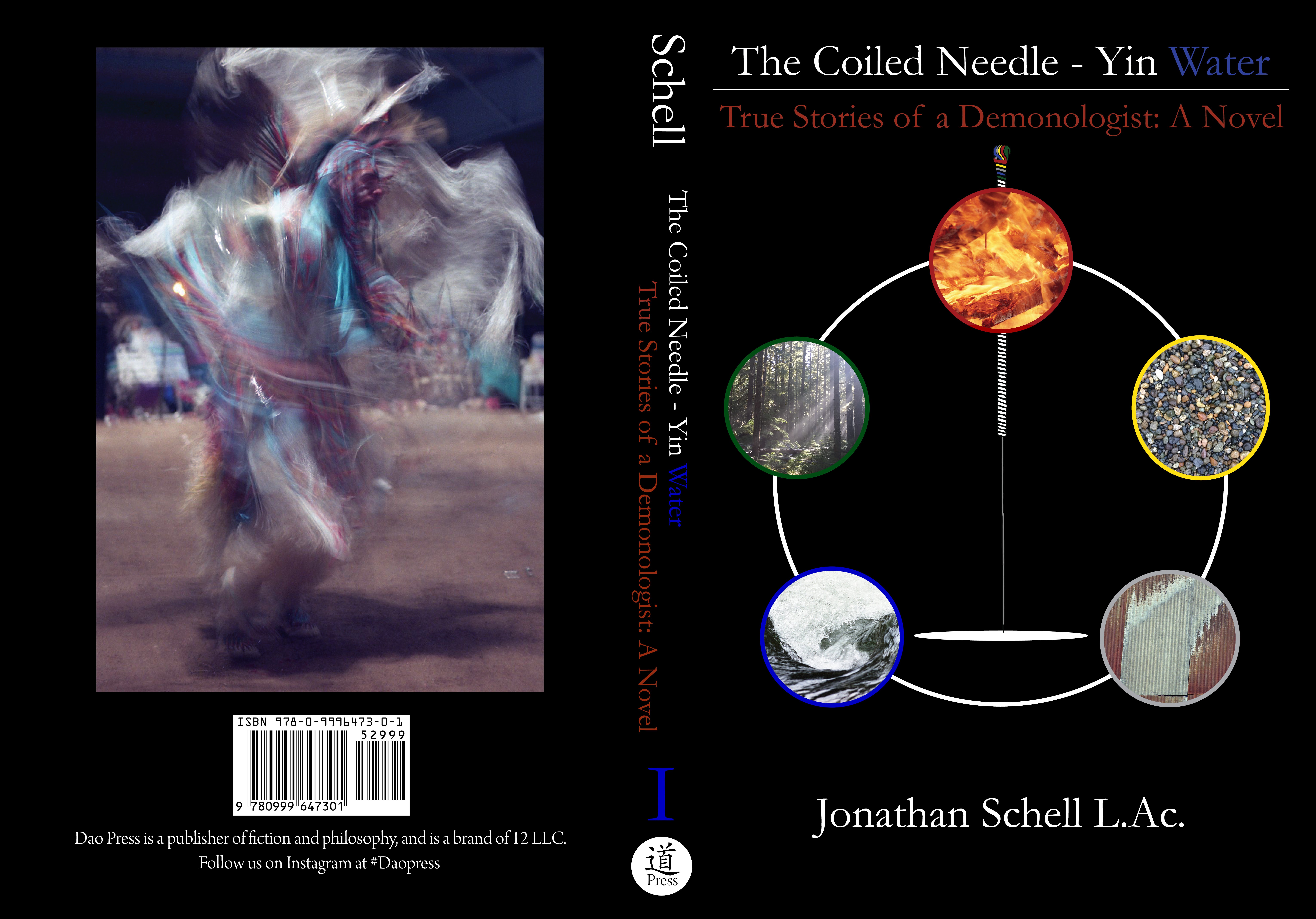 Back Cover Photo Caption: Of Water and Spirit - The Fluid Motion Between Two Life Giving Elements
Want to hear the introduction to this book? The author recorded the introduction and posted it on Youtube.